Supreme Court Adopts Amendments to Traffic Rules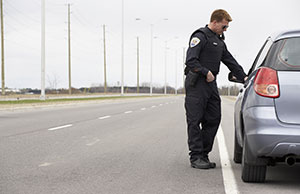 Amendments adopted by the Ohio Supreme Court to the Ohio Traffic Rules address how to handle issuing electronic traffic tickets. (Jupiterimages/Photos.com/Thinkstock)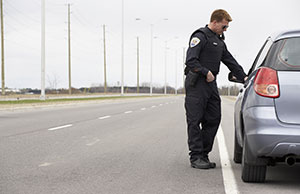 Amendments adopted by the Ohio Supreme Court to the Ohio Traffic Rules address how to handle issuing electronic traffic tickets. (Jupiterimages/Photos.com/Thinkstock)
Amendments adopted by the Ohio Supreme Court to the Ohio Traffic Rules would facilitate the use of electronic tickets by law enforcement. The amendments take effect January 1, 2014.
Traf.R. 3(F) also would clarify that a defendant's signature isn't necessary on an electronically produced ticket, according to Jo Ellen Cline, Supreme Court government relations counsel.
Cline said the current rule is unclear as to the signature requirements of both the defendant and the law enforcement officer who issues the electronic ticket. The amendment also notes that the same rights, responsibilities, and liabilities apply to an officer who signs a ticket electronically as to paper tickets.
Additionally, the electronic ticket "shall conform in all substantive respects" to the Ohio Uniform Traffic Ticket. If a court adopts local rules allowing the use of electronic tickets, the issuing officer still must provide the defendant with a paper copy of the ticket.
Access the text of the amendments.

Word files may be viewed for free with
Office Online
.