Aspiring Ohio Lawyers Took Bar Exam This Week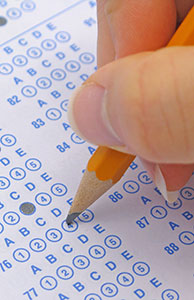 Hundreds of prospective lawyers took the February 2014 bar exam this week. (Carla Donofrio/GettyImages/Thinkstock)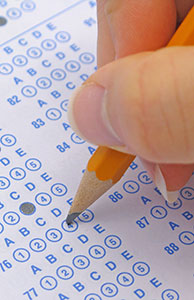 Hundreds of prospective lawyers took the February 2014 bar exam this week. (Carla Donofrio/GettyImages/Thinkstock)
More than 400 prospective lawyers took the February 2014 Ohio Bar Examination Tuesday, Wednesday and Thursday of this week at Franklin County Veterans Memorial. Of the two annual bar exams, fewer hopeful attorneys take the February exam than the exam in July.
The bar exam featured 12 essay questions, the Multistate Performance Test, and the Multistate Bar Examination.
Results from the exam will be announced on April 25 at 7 a.m., and individuals who pass the exam and meet all other requirements for admission will be sworn in during a special session of the Ohio Supreme Court at the historic Ohio Theatre on May 5 at 2 pm.
The bar exam is administered by the Ohio Supreme Court, which regulates the practice of law in Ohio, including the admission of new attorneys, the biennial registration of current attorneys, attorney discipline in cases of misconduct, and the administration of continuing legal education.
For more information about the bar exam, visit the Supreme Court website.