Electric Utility May Recover Costs from Customers Who Changed Companies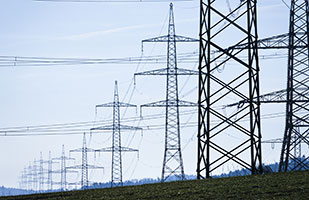 The Supreme Court ruled unanimously that Ohio Power Company can recover $36 million in costs from shopping and non-shopping customers. (Getty Images)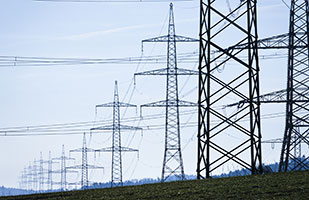 The Supreme Court ruled unanimously that Ohio Power Company can recover $36 million in costs from shopping and non-shopping customers. (Getty Images)
An electric utility is permitted to recover some of the $36 million in undercharged transmission costs from customers who switched companies for that part of their electric services, according to an Ohio Supreme Court decision today.
Although customers who do not purchase generation service from Ohio Power Company (shopping customers) normally avoid paying transmission costs to the company, the Public Utilities Commission of Ohio decided it would be unfair to require Ohio Power's non-shopping customers to pay all of the $36 million in underrecovered transmission costs. The court affirmed the commission's order in a unanimous opinion, written by Justice Sharon L. Kennedy.
Ohio Power pays PJM Interconnection, one of six regional power grids regulated by the federal government, for services to transmit electricity. Ohio law allows electric distribution utilities to recover those costs from its retail customers through a mechanism called a transmission cost recovery rider (TCRR), which must be approved by the PUCO.
Ohio Power filed an application with the commission to update the rates in its rider for the September 2012 to August 2013 period. The company sought to recover from its customers $36 million that it had paid for transmission services between July 2011 and June 2012.
Because of the large amount, Ohio Power asked to collect the money during a three-year, instead of a one-year, period to ease the burden on consumers. It also proposed collecting the underrecovered costs from all customers – shopping and non-shopping. The PUCO approved the requests.
Industrial Energy Users-Ohio (IEU) appealed the ruling to the Ohio Supreme Court. The group contended that the commission could not rely on a specific statute to authorize this type of cost recovery from both shopping and non-shopping customers, the PUCO did not follow its precedent, and its actions were unlawful retroactive ratemaking.
IEU argued that the commission is authorized to phase in the recovery of costs only during the proceeding that determines the rate to be charged to customers who receive their service from the utility. Justice Kennedy wrote that a rider to recover costs had been approved in Ohio Power's initial proceedings and that the relevant statute does not impose any timing limits on when the PUCO can invoke its authority to phase in a recovery of certain costs.
IEU also alleged that it was retroactive ratemaking to charge customers who switched services for costs incurred to serve the customers who stayed with Ohio Power. The utility pointed out that the number of its customers shopping for an alternative supplier in this time period increased substantially from less than 10 percent to about 40 percent.
Justice Kennedy reasoned that "R.C. 4928.144 authorizes the commission to phase in rates or prices established in an electric-security plan, and it plainly gives the commission discretion over the design of the phase-in." And once the commission decided to phase in the recovery of the shortfall over three years, R.C. 4928.144 required the commission to order the collection of deferred rates from both shopping and non-shopping customers, she wrote.
She concluded that IEU did not show that the commission's order was unjust, unreasonable, or unlawful.
2013-0154. In re Application of Ohio Power Co., Slip Opinion No. 2014-Ohio-4271.

View oral argument video of this case.
Please note: Opinion summaries are prepared by the Office of Public Information for the general public and news media. Opinion summaries are not prepared for every opinion, but only for noteworthy cases. Opinion summaries are not to be considered as official headnotes or syllabi of court opinions. The full text of this and other court opinions are available online.

PDF files may be viewed, printed, and searched using the free
Acrobat
®
Reader
Acrobat Reader is a trademark of Adobe Systems Incorporated.