Death-Row Inmate Objects to Appeals Process for DNA Testing Requests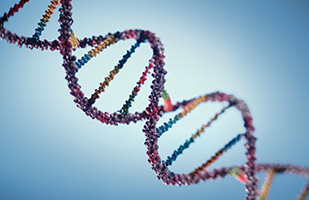 Death-row inmate Tyrone L. Noling, who asked for additional DNA analysis of evidence from his 1996 trial, argues the process for appealing trial court decisions about those tests is unconstitutional.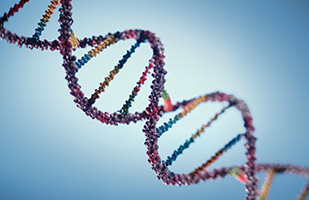 Death-row inmate Tyrone L. Noling, who asked for additional DNA analysis of evidence from his 1996 trial, argues the process for appealing trial court decisions about those tests is unconstitutional.
An Alliance man on death row wants the appeals process in the state law allowing additional DNA testing declared unconstitutional. After his conviction, the trial court had permitted more DNA tests on a cigarette butt found at the crime scene, but blocked analysis of bullet shell casings and other items.
Tyrone Noling challenges the part of the law that requires those convicted of capital offenses to appeal the trial court's decision on DNA testing directly to the Ohio Supreme Court, rather than through the lower appeals courts. Noling will present his case to the Supreme Court during oral arguments on May 31.
Atwater Couple Murdered
Noling was convicted and sentenced to death for the 1990 murders of Bearnhardt and Cora Hartig in their Atwater home. Noling was part of a group involved about the same time in robberies 10 miles away in Alliance. Three others in the group implicated Noling in the Hartig murders, though they later individually retracted their statements saying they had been pressured by police to name Noling as the perpetrator. The original DNA tests of a cigarette butt found in the Hartigs' driveway didn't match Noling or the others in the group, and the gun used in the murders hasn't been located.
In 2002, the Ohio Supreme Court upheld Noling's conviction and death sentence. As techniques in DNA analysis advanced over the years, the state legislature passed laws to allow further DNA tests after a conviction in certain circumstances. Noling, who maintains his innocence, applied to have more testing done on the cigarette butt and also asked for analysis of the shell casings and two ring boxes from a dresser in the Hartig home. The trial court rejected Noling's request in March 2011, but the Supreme Court sent the case back for the trial court to consider other issues, which led to testing of the cigarette butt though not the shell casings or ring boxes.
Statute Provides Separate Paths for Appeals
The state law at issue in the case requires capital defendants who want to appeal a trial court's ruling on post-conviction DNA testing to bring their case directly to the Supreme Court. However, offenders who haven't received the death sentence file this type of appeal with the appropriate intermediate appellate court.
Noling argues this difference violates the equal protection and due process rights of people convicted of capital offenses. Non-capital offenders have a two-step appeals process available to them given that they can appeal to the district appeals court and then to the Supreme Court. But Noling and others on death row have only one option. And because the Supreme Court can choose not to accept a capital offender's post-conviction DNA testing appeal, Noling asserts that a capital offender's right to appeal could be completely denied if the Supreme Court refuses to hear the case. He asks the Supreme Court to give capital offenders the same legal review process for DNA testing appeals as those convicted of non-capital crimes receive.
The Portage County prosecutor counters there is no inherent legal right to appeal decisions about post-conviction DNA tests. All DNA evidence that can be analyzed in this case has been tested and it's time for Noling's appeals to end, the prosecutor maintains.
Oral Arguments
Along with State v. Noling, the Court will consider two other cases on Tuesday, May 31. One appeal is scheduled to be heard on Wednesday, June 1. Arguments on both days will begin at 9 a.m. at the Thomas J. Moyer Ohio Judicial Center in Columbus and will be streamed live online at sc.ohio.gov and broadcast live on The Ohio Channel.
Previews Available
Along with the brief descriptions below, the Office of Public Information today released previews of the four cases.
Cases for Tuesday, May 31
In State v. Anderson, an Austintown man indicted for a 2002 murder has had four mistrials and one conviction overturned. He raises issues with the prosecutor's sixth attempt to put him on trial, arguing he has been deprived of his constitutional right to due process. He contends another trial would be unfair and the state has no new evidence to present to try to convict him.
A Hamilton County man was convicted for receiving stolen property and sentenced to two years of community control. After he violated the conditions of his community control, the trial court sentenced him to 18 months in prison. While he argues in State v. Jackson that he should've been given a right to speak at his community control violation hearing, the prosecutor maintains an offender has the right to make a statement at the original hearing where he was sentenced for a crime but not at a community control violation hearing.
Case for Wednesday, June 1
In Erie Insurance v. Smith, a motorist struck by an unknown hit-and-run driver was denied insurance coverage for failing to verify a "phantom vehicle" caused the accident. The insurance company's policy required "independent corroborative evidence," based on a statute. The insurer maintains the man's only corroborating evidence is "repackaged" statements he reported to law enforcement and medical providers, and that isn't the sufficient independent evidence envisioned by the legislature required to have this type of claim paid.