Court to Review When Synthetic Drugs Were Made Illegal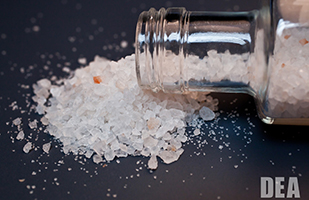 When were synthetic drugs, such as bath salts, made illegal in Ohio?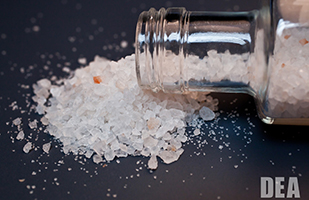 When were synthetic drugs, such as bath salts, made illegal in Ohio?
Two state appeals courts disagree about whether the legislature made "analog," or synthetic, drugs illegal in 2011 or 2012. The conflict involves two legislative bills that address controlled substance analogs, which have a similar effect to regulated drugs but are manufactured with a slightly different chemical makeup to evade drug laws. The Ohio Supreme Court will hear arguments on the issue at the end of August.
A Lebanon, Ohio, gas station owner argues that the substances he was convicted of selling in early 2012 from his store weren't made illegal until December of that year. The Twelfth District Court of Appeals disagreed.
However, the Tenth District Court of Appeals in 2014 upheld the dismissal of a case involving a Columbus shop owner, concluding that certain analog drugs weren't illegal because the legislature created confusion in House Bill 64, effective Oct. 17, 2011. That legislation defined "controlled substance analog" and stated that the drugs, "to the extent intended for human consumption, shall be treated for purposes of any provision of the Revised Code as a controlled substance in [S]chedule I."
Store Owner Sentence to 11-Year Prison Term
Hamza Shalash was indicted in May 2012 for selling analog drugs in January and February of that year from the gas station he co-owned. He eventually pled no contest to multiple counts of trafficking in controlled substance analogs, and the trial court sentenced him to 11 years in prison. The Twelfth District upheld his convictions, but noted that its decision conflicted with one from the Tenth District.
Shalash argues that H.B. 64 criminalized certain specific compounds of "Spice," a synthetic substance similar to marijuana, and "bath salts," a man-made stimulant resembling Ecstasy, by adding them as Schedule I controlled substances in the law. It was H.B. 334, which went into effect on Dec. 20, 2012, that made other compounds of controlled substance analogs, such as the ones sold in his store, a crime by adding them to the criminal statutes, he claims.
The Warren County prosecutor counters that H.B. 64 made analogs Schedule I drugs in October 2011 because the law states that they "shall be treated for purposes of any provision of the Revised Code as a controlled substance in [S]chedule I." As a result, analogs were incorporated into the drug laws as a criminal offense, the prosecutor argues.
Oral Arguments
State v. Shalash will be heard on Tuesday, Aug. 30, along with two other appeals. Four more cases will considered on Wednesday, Aug. 31. Arguments on both days will begin at 9 a.m. at the Thomas J. Moyer Ohio Judicial Center in Columbus and will be streamed live online at sc.ohio.gov and broadcast live on The Ohio Channel.
Previews Available
Along with the brief descriptions below, the Office of Public Information today released previews of the seven cases.
Cases for Tuesday, August 30
A dispute over spilled champagne on a dance floor in a Cleveland nightclub led to a group of men attacking two other men. The fight resulted in one fatally shooting another in the back, and the shooter was convicted of aggravated murder and sentenced to 25 years to life. An appeals court overturned the sentence, and in State v. Walker, the state seeks to retain the original prison term, arguing prosecutors proved the man acted with "prior calculation and design," justifying the sentence.
A part owner of a Cincinnati trucking company sold a third of a company for $18.5 million to the other owner to create a family estate plan. The stock sale was orchestrated with transactions through a Delaware-based trust, and the Ohio tax commissioner assessed the trust $1.28 million in state income tax. In T. Ryan Legg Irrevocable Trust v. Testa, the trust argues the gains from the stock sale aren't subject to Ohio income tax and seeks to overturn the assessment.
Case for Wednesday, August 31
A truck driver broke his leg during a workplace accident and, while hospitalized, he tested positive for marijuana. His employer didn't contest paying workers' compensation benefits to cover his medical care, acknowledging his pre-accident drug use played no role in the accident, but appealed his requests for temporary total disability payments. In State ex rel. Cordell v. Pallet Companies and Industrial Commission of Ohio, the company and the commission object to the appellate court's award of benefits, and argue that a violation of a of drug-free workplace policy constitutes "voluntary abandonment," which disqualified him from disability payments.
In May 2011, a driver approached State Route 568 in Findlay and collided with a truck on the highway. The driver said the stop sign at the intersection with the highway was obstructed from view, and she didn't see the sign until it was too late to stop. The injured truck driver sued and, in Bibler v. Stevenson, he maintains the city was liable for allowing a tree to obscure the stop sign. While the city claims immunity from the suit as a political subdivision of the state, the truck driver asserts that maintenance of roads and highways falls under an exception to the immunity rule.
In re C.C.S. involves a woman who contacted a Columbus adoption agency in 2014 to inquire about putting a child she was due to have in a few weeks up for adoption. She said her live-in partner, who isn't the child's father, objected to bringing the new baby into their home. Four days after the baby's birth, the mother signed paperwork that permanently surrendered the child for adoption, but a little over a week later she asked the agency to revoke the agreement. The mother argues that because of her partner's pressure she was under duress, which invalidates the agreement.
The professional conduct board for lawyers and judges recommends a six-month actual suspension in Disciplinary Counsel v. Tamburrino for an Ashtabula County lawyer who ran for appeals court judge in 2014. The board concluded that the candidate approved two television ads that contained false statements. The lawyer, who is running again this year for a seat on the same court, contends that the statements were a fair summary of his opponent's views and that rules for the legal profession governing campaign speech are unconstitutional.