SEPTEMBER 2, 2014
Washington Court House in Contempt of Court for Not Paying Ohio EPA Fines
Washington Court House is in contempt of court for failure to pay fines to the Ohio EPA stemming from sewage overflows into Paint Creek since 2007, the 12th District Court of Appeals ruled.
Death Penalty Upheld for Cleveland Man Convicted of Murder in Three-County Crime Spree

The Ohio Supreme Court today affirmed the convictions and death sentence imposed on Jeremiah Jackson, the Cleveland man who murdered Tracy Pickryl in 2009 during the course of six robberies and other crimes in Cleveland, Sandusky, and Lorain.
Proving Intent to Use Force Not Required to Convict for Third-Degree Robbery
The state does not have to prove the intention to use or threaten to use force against another to convict an offender of third-degree robbery, the Ohio Supreme Court ruled today.
Mortgage Holders Can Redeem Properties in Foreclosures for Delinquent Taxes
A mortgage holder had the right to take back a Coshocton property that was the subject of a tax foreclosure when the owners did not pay taxes on the land, according to a decision today from the Ohio Supreme Court.
Take a look at upcoming Ohio Supreme Court events and announcements for the week of September 2, 2014.
AUGUST 29, 2014
Two Honored for Judicial Excellence
Judge Sheila G. Farmer and Judge Walter H. Rice were honored Thursday as recipients of the 2014 Thomas J. Moyer Award for Judicial Excellence at the Ohio Judicial Conference Annual Meeting in Columbus.
AUGUST 28, 2014
Governor Kasich Appoints New Mahoning County Judge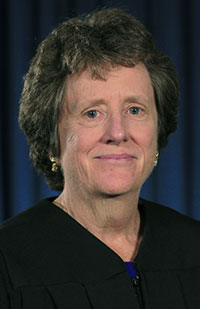 Gov. John Kasich appointed attorney Shirley J. Christian to the Mahoning County Court of Common Pleas. Her term begins October 2.
AUGUST 26, 2014
Cuyahoga County Judge Disqualified Pending Outcome of Felony Indictment
The Ohio Supreme Court issued an order today that Cuyahoga County Common Pleas Court Judge Lance T. Mason is disqualified from acting as a judge because of a five-count felony indictment.