JANUARY 19, 2022
Speed-Camera Controversy Continues Long After Village's Enforcement Ends
Tucked near the northeast corner of Hamilton, Ohio, is New Miami, a village of about 2,500 residents. Just under the sign welcoming travelers to the municipal limits is a warning "Traffic Laws Photo Enforced."
JANUARY 14, 2022
Congressional Map Ruled Unconstitutional

The Supreme Court of Ohio today invalidated the Ohio bill that reapportioned Ohio's 15 U.S. House districts, because the resulting congressional-district map violated the partisan gerrymandering prohibitions contained in the Ohio Constitution.
JANUARY 12, 2022
New Ohio Legislative District Maps Unconstitutional
New maps for Ohio House and Senate districts must be re-drawn. The Supreme Court of Ohio ruled today that the maps do not meet voter-approved provisions of the Ohio Constitution to reduce partisan political gerrymandering.
DECEMBER 27, 2021
Ohio's New U.S. Congressional Districts Challenged as Unconstitutional
Another set of cases about Ohio's reforms to creating districts for the public's representatives has reached the Ohio Supreme Court. Two cases to be argued tomorrow turn on the 2018 constitutional amendments directing how to draw Ohio's districts for the U.S. House of Representatives.
DECEMBER 22, 2021
Unsigned Arrest Warrant Valid When Probable Cause Found
An arrest warrant does not need to be signed by a judicial officer to be valid if the officer indicates there is probable cause for the suspect to be arrested, the Ohio Supreme Court ruled today.
DECEMBER 21, 2021
Cleveland Solar Power Selling OK'd if Properly Acquired
Cleveland Public Power (CPP) can sell electricity generated from a suburban solar farm, but only if it can prove that it did not purchase the power solely to sell it outside of the city limits, the Ohio Supreme Court ruled today.
DECEMBER 16, 2021
Court Rejects Group's Effort to Block 'Vax-a-Million' Lottery
The Ohio Supreme Court today rejected a group's challenge to Gov. Mike DeWine's "Vax-a-Million" lottery and his pandemic orders, finding the organization failed to meet the requirements to sue in the Supreme Court.
JANUARY 27, 2022
State Bar Association Highlights Justice Amid Hall of Fame Honor

Justice Michael Donnelly of the Supreme Court of Ohio is featured in this month's Ohio Lawyer Magazine, a publication of the Ohio State Bar Association.
JANUARY 5, 2022
Respected Judge and Educator, Patrick Carroll, Retires
After more than three decades of service, Lakewood Municipal Judge Patrick Carroll has retired.
DECEMBER 22, 2021
Appellate Judge Appointed for Second District
Xenia Municipal Court Judge Ronald C. Lewis was appointed to a seat on the Second District Court of Appeals today, filling the pending vacancy of retiring appellate Judge Michael T. Hall at the end of the month.
DECEMBER 15, 2021
Virtual Reality Helps Courts Shape Sober Realities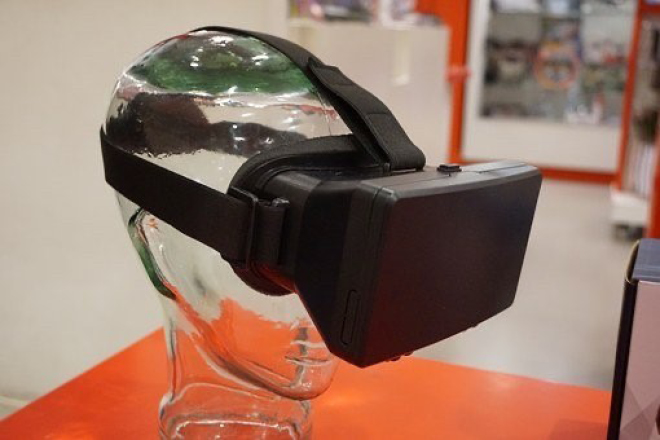 People with mental health and substance use issues often experience the need "to get away."
DECEMBER 14, 2021
Judge's Baby Arrives Early during Judicial College Course

Judges must juggle multiple responsibilities, but one jurist took that notion to a much higher level.
DECEMBER 6, 2021
Five Appointed to Fill Cuyahoga County Judicial Vacancies
Five northeast Ohioans were named to fill vacancies on three courts in Cuyahoga County, including the Eighth District Court of Appeals, the Cuyahoga County Common Pleas Court, and the Garfield Heights Municipal Court.